SODHIVINE
---
Naanak Sodhi
Screen Composer & Music Producer
About
Naanak Sodhi (Sodhivine) is a Canadian screen composer and music producer, currently writing music for Bell Media, Canada's largest media company.Naanak's aim is to help bring a screen composers approach to popular music today, and help bring South Asian sounds to the mainstream music format with his independent releases, working under the name "Sodhivine".
---
With a career spanning 15 films, 6 albums and 40+ singles, his work with artists and collaborators has garnered millions of online streams and international attention in North America, Europe, and Asia.Naanak was also an FM radio show host for "Desi Vibes" on CJSW FM in Calgary for 3 years (10 000+ live listeners). "Desi Vibes" won the "Best Third Language Show" award at the Canadian National Community Radio Awards in 2017.Naanak holds a degree in Mechanical Engineering from the Schulich School of Engineering (UCalgary), and an MBA from the Smith School of Business (Queen's). He currently splits his time between Calgary and Toronto, where he works full time at Google.
News
---
December 18 2022
SODHIVINE LAUNCHES NEW YOUTUBE CHANNELSodhivine has launched his brand new Youtube Channel where he aims to share a behind the scenes view into his creative process, and share his insight on music, engineering and business.
---
June 29 2022
SODHIVINE RELEASES NEW TRACK "NOBODY" WITH COLLABORATOR RAAGINDER ON "LETTERS FROM THE OTHER SIDE EP"Sodhivine has released a brand new record "Nobody" with collaborator Raaginder on the EP "Letters from the other side". The track features production by Sodhivine, with violin and vocals from Raaginder. The composition boasts a mix of eastern and western influences, aiming to create a unique fusion of indian classical violin with contemporary sonics and upbeat drums. Along with the accompanying music video, this release marks the 11th track released by Sodhivine this year, and adds as the 4th collaboration with Raaginder.
---
May 2 2022
SODHIVINE ANNOUNCES NEW EP RELEASE - MASALA RIDDIMS - MAY 6 2022Sodhivine has officially announced the release of his second EP of 2022. The EP, titled "Masala Riddims" features 4 tracks across 4 genres, and aims to bring South Asian sound and music to the mainstream music format. Each of the 4 tracks draws upon Indian melodies and percussion, combining dancehall Riddims with Afrobeat percussion. The EP will be released on all streaming services and media platforms on May 6th. Sodhivine aims to continue towards his vision of releasing 4 EPs in the 2022 calendar year, with each EP having a distinct sound and direction.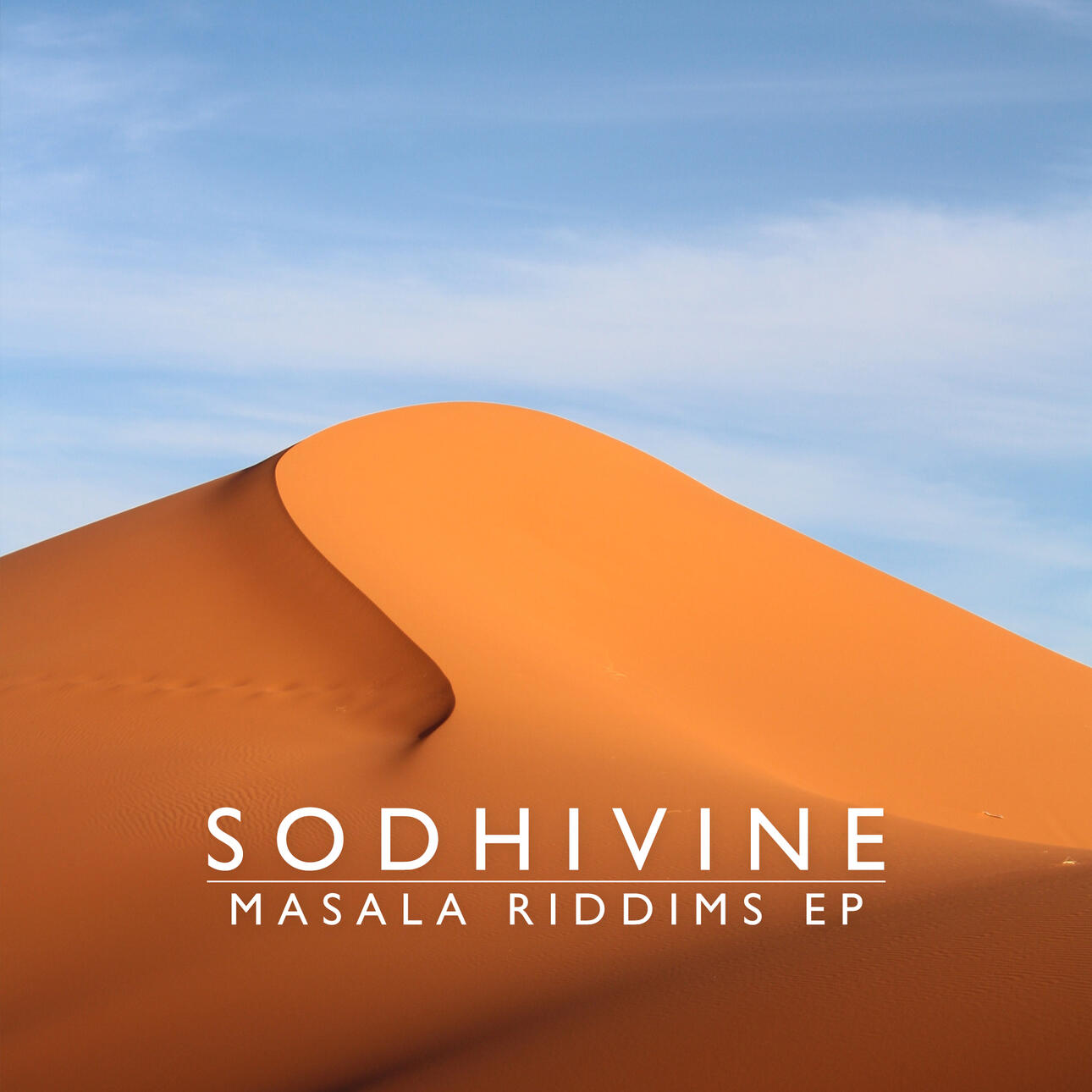 ---
Feb 1 2022
SODHIVINE INTERVIEWED ON THE BBC ASIAN NETWORK, BOBBY FRICTION SHOWListen to Interview HereSodhivine was interviewed on the BBC Asian Network, Bobby Friction show, discussing his latest EP release, Future Melodics. He provides some background into the EP, and his vision as a screen composer entering mainstream music. The interview was conducted live, and was broadcasted nationally in the UK on DAB and AM airwaves.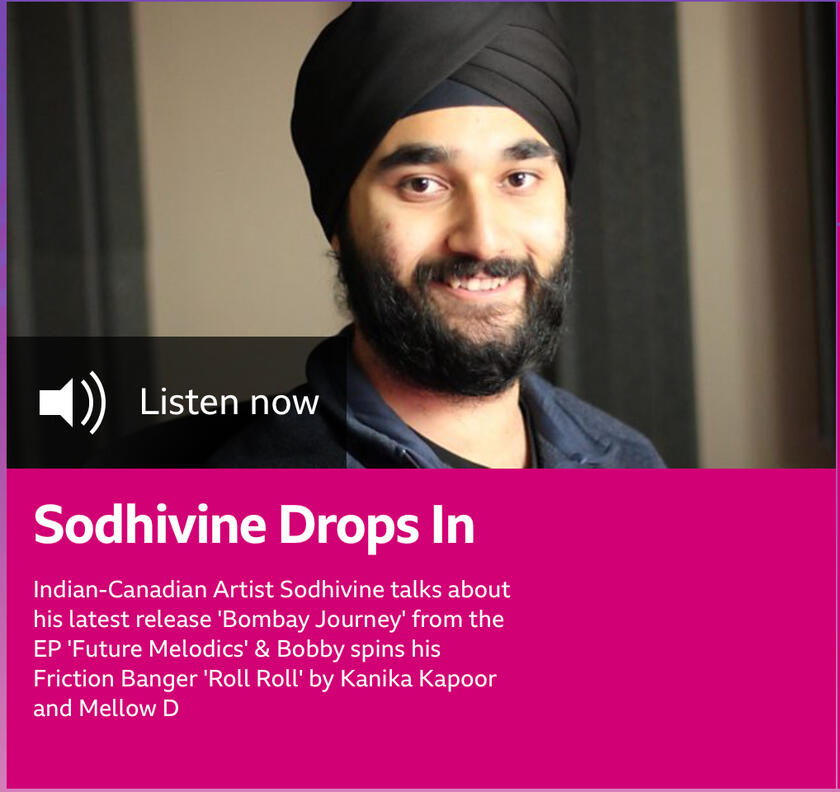 ---
Jan 14 2022
NEW EP FROM SODHIVINE AIMS TO HELP BRING CULTURAL INFLUENCE AND MUSICALITY TO POPULAR MUSICListen to Future Melodics EP Here"Sodhivine … adds a rare eccentric flair to the growing world of pop and electronic music" – India.com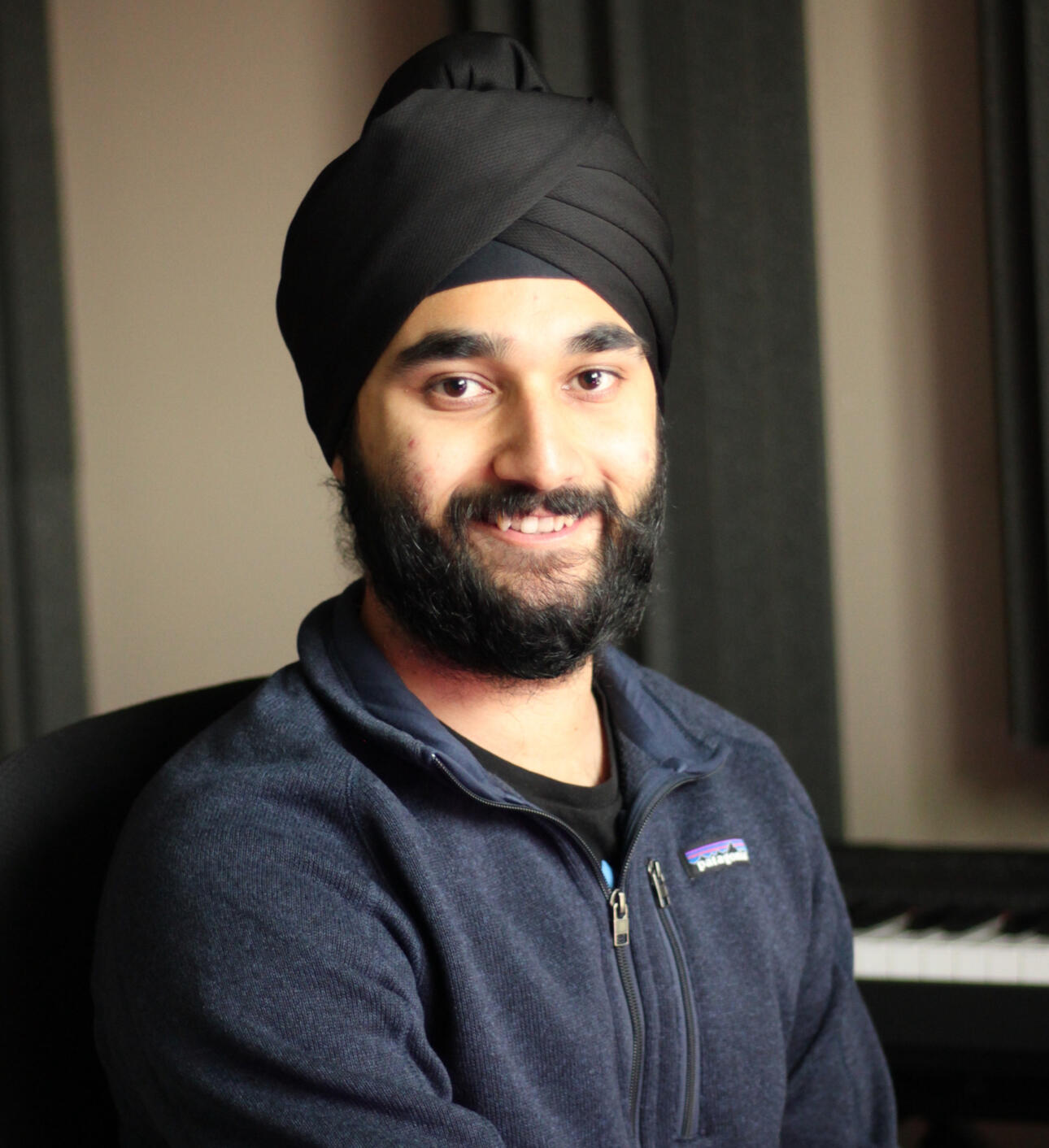 (Toronto) January 14, 2022 — Screen composer and Bell Media music producer SODHIVINE has released a brand new EP "FUTURE MELODICS", with the aim of bringing more cultural influence and musicality to popular music. The EP, featuring 4 tracks across 4 genres (Electronic/Nu Disco, Hip-Hop/Lofi, House, Pop), aims to blend cultures and sounds, incorporating a wide variety of eastern and western instruments and melodies into a form factor that is accessible to mainstream listeners today."I started writing music in 2008 because I fell in love with melodies, rhythms, and musicality. Writing music for film, my aim was to tell a story with that musicality. However, it has always been a goal of mine to bring those deeper musical elements to popular music in a way that the mainstream listener can easily access and appreciate. Future Melodics is a big step in that direction" he says.Sodhivine (Naanak Sodhi) is a professional screen composer, and has scored music for over 15 films and currently produces music for Bell Media, where he writes music for television shows and productions across Bell Media's 60+ TV channels. Drawing from his Indian heritage, Sodhivine looks to incorporate musical influences from across the globe into his work, and help combine these sounds in popular culture. He hosted the award winning weekly FM radio show "Desi Vibes" on 90.9 CJSW FM (Calgary) from 2016-2019, where he helped bridge the gap between South Asian and western music."My family moved to Canada when I was in elementary school, and Indian music is a huge part of who I am. However, being a Canadian and studying western music all the way to post-secondary studies, I realized western music is equally important to me. For my own music, rather than choose between Indian or western sounds, I decided to step into both sounds fully. Future Melodics is the latest iteration of that.""Future Melodics" is Sodhivine's first EP release since Future Bollywood Trap Sounds EP (2020), which was playlisted on BBC radio UK, and 2 official (editorial) Spotify playlists. His previous releases come off of a run of press attention, with international radio coverage (BBC, CBC), blog coverage (EDM.com, Dancing Astronaut, NEST HQ), and press coverage (india.com). Originally from Calgary, he currently resides in Toronto, where he plans to continue his release success in 2022 with more collaborations and solo works.pr@sodhivine.com
Sodhivine mailing list
Hello! If you would like to be kept up to date on releases and news, please consider signing up for my mailing list! I will personally email you when my new music releases! Thank you for being here, and hope you can be a part of the Sodhivine team. For all other inquiries, please email info @ sodhivine.com
Welcome to the secret section of sodhivine
Hi! If you're here, you have been sent here personally by me to check out some unreleased stuff. Welcome!